Ralph Adam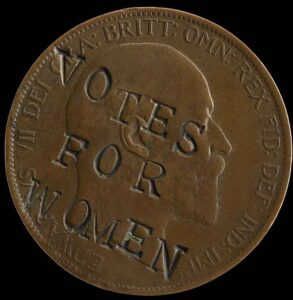 Satire in art is familiar to us all: Hogarth, Daumier, Gillray or, perhaps, Rabelais spring to mind. Their work using humour, irony or exaggeration to expose and criticize. They ridiculed the stupidity, pomposity, vices, follies or abuses of individuals, companies, rulers or even society itself. Not all satire is so obvious. Sometimes it is hidden amongst seemingly innocuous content or it may appear in unexpected places. For example, London Underground passengers were recently surprised to see that station names on line maps had been changed unofficially: Shepherd's Bush had become Shepherd's Pie while priority-seat labels now warned that they were for "people who are overweight, conjoined or charming snakes". In October 2018 a painting by Banksy, the secretive street artist, was sold at auction for £1m, only to be destroyed immediately by a concealed shredder. Ironically, the painting is probably worth more now than when it was sold. A highlight of I Object! is another artwork by Banksy, secretly 'installed' in the Museum with a fake label in 2005 and undiscovered for days. Its appearance here gives it an art world legitimacy! The British Museum is vast, with over eight million objects, of which only about 1% can be displayed at any one time. Many items contain hidden satire in their design or hold inscriptions that, when created, were dangerous. These may be too subtle to be noticed by casual viewers – and sometime even expert curators. The quantity of such objects can be overwhelming: an entire exhibition might be devoted just to the museum's satirical materials on the current U.S. president, Donald Trump! I Object! is a rare exhibition. People have always subverted authority, often risking gruesome torture and death. Unofficial satire is not expected in major museums and galleries (except specialist institutions, such as philatelic museums).
This exhibition owes its origins to Neil MacGregor who, as the British Museum's then head, created a highly-successful 100-programme BBC radio series exploring world history through items from the British Museum's collections. That inspired him further: why not a show on the alternative narrative, demonstrating how official items can be subverted to express disobedience or disrespect for authority, or to 'take down' important people – through discreet changes to official products such as portraits or coins? That raised questions such as: who decides what 'history' is? Traditionally it is the winners, but McGregor wanted to see what the down-trodden or the 'man in the street' had to say. He felt an external curator would be best for that. An obvious choice was the broadcaster and satirical magazine editor Ian Hislop. He was given free rein to interview curators and explore the content of the museum and its stores. Hislop spent months investigating, searching for objects with subversive nuances or hidden, possibly satirical, messages: not to laugh at the objects but to see them as serious political comments on ridiculous injustices. For inside knowledge he invited the museum's specialist Tom Hockenhull (Modern Money curator) as co-curator. One aim was to celebrate the ingenuity and humour of those who have questioned the status quo. A brief video of Hislop at his desk, bored by the day's newspapers, nipping round to the British Museum for inspiration, opens the show. Speech bubbles distinguish his personal comments on exhibits from official descriptions. Of the nearly 200 objects on display, dating from ancient Mesopotamia (1300BC) to Trump's election, everyday items, such as unofficially inscribed banknotes, sit alongside finely-crafted works of art, many shown for the first time or discovered hidden within the Museum's collections. It is not easy nowadays to understand how and why people in the past were protesting, so 'dissenting' objects may not be recognised as such. Some exhibits have obvious messages – an Edwardian coin defaced with the suffragettes' slogan 'Votes for Women' and an 18th-Century British print showing the future King George IV as an obese and uncouth man with a love of banqueting, booze and women, are prominent examples. As is a surreal Gillray cartoon of big male feet lying between tiny female ones – reflecting popular views of the then Duke of York. However, many other objects convey hidden meanings.
Examples include an ornate silver-gilt salt cellar from the English Reformation concealing Catholic imagery and an innocuous-looking painting of two owls, created in response to the artist's persecution after Mao's monitors had previously interpreted a winking owl as a harbinger of doom. Alongside these are objects which test the boundaries of permissible dissent, such as a Roman oil lamp depicting a woman having intercourse with a crocodile – possibly anti-Cleopatra propaganda. Others are not what they seem. For example, anti-Nazi propaganda leaflets disguised as self-help pamphlets. Exhibits from recent events include a pink knitted 'pussy hat' worn at the 2017 Women's March in protest against Trump's policies. Surprisingly for me no (anti-) Brexit items have crept in. Not everything is negative. Some items, such as a papier-mâché skeleton of a factory-owner displayed during Mexico's Day of the Dead, show how in approved situations mockery of authority figures may be permitted. The exhibition, which is located in the Great Court (formerly the much-loved British Museum Reading Room) reminds us of how, throughout history, people have used humour to subvert authority, while attempts to crush the spirit of rebellion have failed time and again. It ends with a wall where visitors can record their own subversive experiences. While I Object! holds a fascinating selection of items from the Museum's collection it lacks a coherent narrative; more space (perhaps, supplemented by loans from elsewhere), a clearer layout and additional humorous exhibits like the Gillray cartoon, plus explanations of art's role in subversion and how different forms of dissent are manifested, would have been interesting. All these feature in the fully-illustrated, annotated accompanying book (Hislop & Hockenhull: I Object! – Ian Hislop's search for dissent; Thames & Hudson, 2018) as well as in Hislop's introductory BBC series on the BBC website www.bbc.co.uk (here) .
The Citi exhibition. I Object!: Ian Hislop's search for dissent British Museum room 35 until 20 January 2019