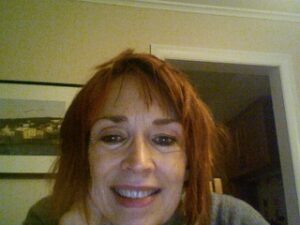 Why Speakeasy?
Believe it or not, there was space for a new feature in the early days of the NAE. Jane Allen & Derek Guthrie had the idea to open up the pages to different voices of the artworld, preferably unknown and known personalities. Jane asked me for a suggestion. We had a brainstorm about the title, and shortly Speakeasy came to mind. As the NAE was born and bred in Chicago, where gambling casinos and booze provided a distraction during prohibition, the name had a familiar ring. The New Art Examiner is an instrument of change, an arena where opinions are discussed, argued and dismissed. Artists learn how to write about their work even if they are not celebrities or famous, two words boldfaced today. What's important to you as an artist? Or a curator? Since 1973 five hundred artworld personalities have decorated these pages with their thoughts on how the artworld works or doesn't.
Forty-six years later, after a 15 year hiatus, it appears Speakeasy is still a popular read. Artists lead in the cultural arena, guide, teach and are respected in examining ideas. Artists are allowed to dream, to look out the window and notice the quality of light, all the miracles of nature and last but not least, human life and all the emotional components that make up a people. After college, I had a gig as "art specialist" for Model Cities in Chicago. A position funded by the Chicago Department of Cultural Affairs, and didn't last long…..allowed me to teach art to teens after school and work with Headstart, the 70's federally funded program for 2-6 year old children. I will never forget the image of a 4 year old standing in front of an easel with a paintbrush in his hand! During that time, Derek Guthrie was my painting teacher in an evening class at Northwestern University. He taught his students about the New Art Examiner. Volunteers were needed! My duties aside from typesetting 24 pages, included selling 8 pages of advertising, answering the phone and later, last but not least, learning how to write about Art. Throughout the 70's and early 80's, thousands of artists, curators and gallery owners streamed through the doors of 230 E. Ohio in Chicago's Gold Coast. The office was directly located behind the Museum of Contemporary Art, near alternative feminist galleries, Artemisia, ARC, and gallerist Dorothy Rosenthal, dealers Michael Wyman, Walter Kelly, Fairweather Hardin and others. Those were heady days of Friday night openings, below zero temperatures and this continual labor of love, month after month. After 10 years, Allen & Guthrie decided the New Art Examiner had reached its apex in sweet home Chicago and headed East, to Washington, D.C. Guthrie says the District of Columbia welcomed the New Art Examiner with open arms. Home to the National Endowment of the Humanities, D.C. Commission on the Arts, here it was possible to attend the decision making processes around funding organizations and individual artists. Culture, always a defining symbol of a society and a hot buzzword in the USA 80's when CIA agents came out of the woodwork when it was discovered that the CIA secretly funded abstract expressionism, while beer flowed freely in Chief Ike's (read Eisenhower) Mambo Room was a Washington hotspot for intellectuals, Al Jiricowic's one of many haunts. By the way, Al happens to be the current Washington, D.C. Editor. Here then, the atmosphere was electric; galleries and artist co-ops sprung up in DuPont Circle, a far cry from today's gentrified haven, where in 1969 I experienced teargas while demonstrating against the War in Vietnam with thousands of others. In 1980 feathers ruffled when Derek examined and Jane wrote about the New Art Examiner, the D.C. Commission on the Arts, but then the NAE was never the kind of art magazine that bored.
Last year in D.C. Derek, Al and I began the work of renewing the efforts of the NAE while Daniel Nanavati, Pendery Weekes, Stephen & Carrie Lee, Miklos LeGrady in Canada, John Link, Lily Kostrzewa, Melanie Manos in Michigan, Margaret Lanterman & Stephen Luecking from Chicago and many others in Cornwall, England began the work of sowing the seeds of a revival.
Somehow the sheen of respectability around things artistic have worn thin. Politics and Culture are enmeshed in a codependent relationship that undermines the authenticity of the artist's voice. I get the sense everyone is pushing uphill. Creativity has gone underground. Today it takes a different kind of research even outside the domain of digital media, we have to dig deeper to reveal the layers of critical thinking that contribute to a more sophisticated, grounded strength in the importance and value of Art. I welcome any response to these ideas.
Annie Markovich
Annie Markovich joined the New Art Examiner editorial team in 1974 and has since assisted the NAE through all its phases and changes.
Volume 34 no.2 November/December 2019 p 6