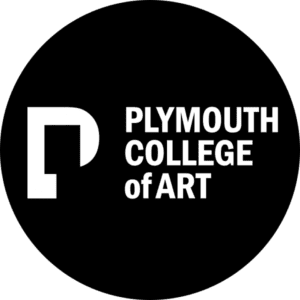 The New Art Examiner has a long and turbulent history. Being independent does not make for many friends and the Art World has
built mega structures akin to international corporations. The idealistic Bohemia that this writer dreamed of many decades ago has faded and gone.,
The New Art Examiner survived as an independent voice with no resources except its wits. With the unflinching support, skill and dedication of the
U.K. Editor, Daniel Nanavati, a more than well-educated scholar of religion and philosophy, and my accrued wisdom of the Art World, having served on the front line since Oct 1973, The New Art Examiner, in conjunction with Chicago Colleagues, has struggled and managed to publish 4 issues reporting on London, Oxford, Tokyo, Chicago, Los Angeles and St Ives over the last six months.
An achievement due only to the many writers who have great respect for the New Art Examiner and contribute quality copy for no fee.
While the New Art Examiner has interest in Community as well as the upper reaches of the top heavy Art World the publication is
designed for readers who care about art and are prepared to read about art. Unfortunately fewer and fewer people read these days, a fact also true of Artists. Howvere, they do when reviewed as self interest and vanity are powerful human engines.
Plymouth College of Art has partnered with the UK office which means that with this partnership we can reach the level of professionalism required to be more effective and compete with other Art journals. To be in a situation with students and faculty will mean lively and informed discussion will take place every day. The New Art Examiner can now return to what it did before, which is not only to publish on Art, Artists, and the Art
system – but also to will develop new voices. We will contribute well reasoned commentary.
Thank you Plymouth College of Art for partnership. It is good to come in from out in the cold. Chicago is not known for generosity of spirit or imagination. St.Ives a beautiful town by the sea once the home of artists was put on the art map as it had artists with vision and courage and produced its own informed art writing.
Modern Art in its nature and form needs words. An art community has to be more than the fantasy peddled by the tourist trade. In a spirit of openness, we will talk about this in a symposium at the Penwith Gallery, St Ives April 8th 7.30 PM.
Derek Guthrie, Publisher
The partnership between Plymouth College of Art and the New Art Examiner is an exciting one for a number of reasons. Plymouth College of Art is one of the last remaining independent art schools in England. Originally established in 1856, Plymouth's art school has become a hub of creative innovation and entrepreneurship in the heart of the South West of England.
The partnership will provide a unique opportunity for students on the Painting, Drawing and Printmaking programme not only to develop an understanding of arts publication, but also to be directly involved in the process. Working with staff from the New Art Examiner, students will gain a valuable insight into the publishing industry and will, we hope, produce a regular, student-run supplement.
As part of the Painting, Drawing and Printmaking programme at Plymouth College of Art, students are encouraged to contextualise their practice as artists through developing an understanding of the theoretical, cultural and historical frameworks within which their work is located. Through the partnership, students will have the opportunity to develop their critical writing skills, providing articles, essays and reviews for the New Art Examiner that will provide a unique perspective on the fine arts from the South West of England.
James Brown, Plymouth College of Art
Since its inception in 1973 the NAE has expanded its borders of serious art coverage from Chicago to include nearly 50 of the United States. Now the NAE begins publishing bi-monthly from the UK as well with the additional support and contribution of Plymouth College of Art.
The NAE will provide an opportunity for students and faculty of Plymouth College of Art to collaborate. This partnership can take the shape of exchanges not only of writing and art production but also the collegial exchange for students interested in studying about Art here locally in Chicago. This cross cultural dialogue serves to increase the space for all opinions and writing about Art, something the NAE fostered for over 30 years. The independent voice of the visual arts combined with the support of an Art college as Plymouth, will serve to amplify the audience participation, and as community involvement is one of the important factors in support of Art, this building together of two voices will be significant in developing critical analysis and perhaps the words, …"what happened to art criticism" will be mute.
Annie Markovich, Managing Editor, Chicago
Volume 30 number 4 March / April 2016 p 16