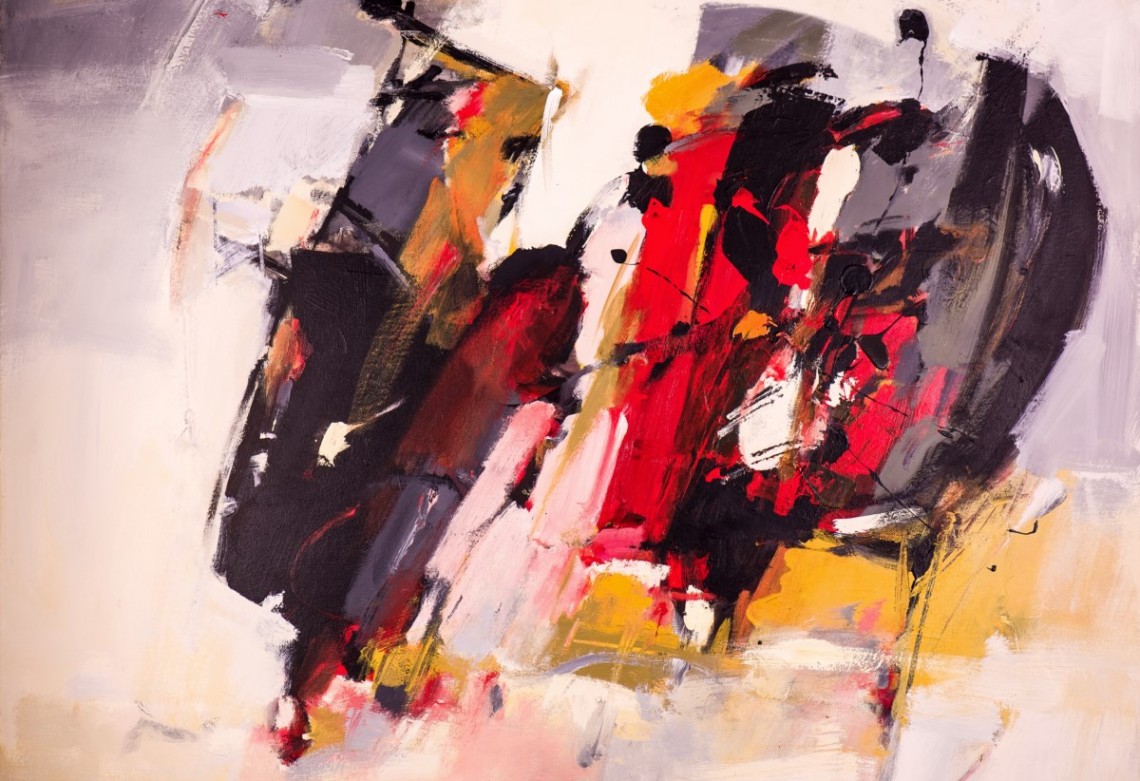 The exhibition was entitled 'The Spring If You Cannot Find It, Make It' …taken from the verse written by the Greek Nobel Prize winning poet Odysseus Elytis was the inspirations behind the 35 participating artists. Their response to his words was personified in a diverse and engaging range of styles and artistic approaches.
I was drawn to the work of one of the artists taking part in this group show. Magda Asteri paintings have a clarity and freshness that conveys the season of Spring in the use of floating minimal shapes with an array of bright colours emerging from a neutral background. The way she paints alters the reality of the flowers, leaves and trees, removing elements while adding others. The result is totally engaging. Her abstraction of what we perceive brings a vitality to her paintings. They are a sudden wonderful surprise; akin to the renewal of Spring.
Volos, for those of you who do not know, is a a coastal city in Greece and the capital of the province of Magnesia. The city is famous for being the town of the Argonauts from Greek Mythology. It is believed to have been built on the ancient settlement of Iolkos, the home land οf Jаson leader of the Argonauts.
Fiona Athanassaki
Volume 33.no.1 September / October 2018 p 28
The Spring If You Cannot Find It, Make It 18/5-30/6 2018 – Giorgio de Chirico Arts Centre, Volos, Greece.
Magda Asteri is currently showing works in the Technohoros Art Gallery, Athens.